Introduction
The satellite training kit - DemoSat is a tool for space education and demonstration as part of the capacity building program on space engineering initiated by University of Tokyo and Institute of Technology of Cambodia. It can be used in both high school and university curriculum to introduce the functionality of the satellite and provide the basic engineering knowledge such as electronics, microcontroller programming. Moreover, it can also be used as the first step training about satellite before participating in a real satellite project.
The DemoSat satellite training kit can provide a low-cost, effective learning opportunity for students to experience space engineering. The DemoSat hardware is built using components that can be bought, manufactured and assembled locally in Cambodia which reduce the barrier for educator in Cambodia to use the training tools to train students.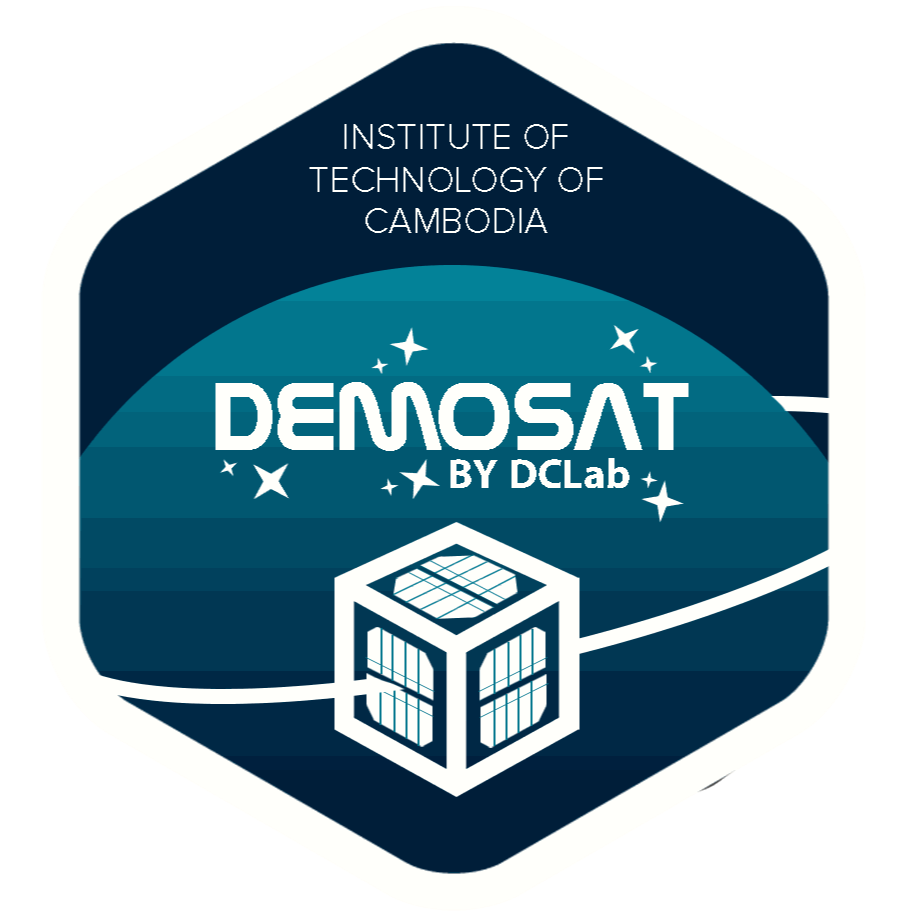 Design of DemoSat
The configuration chosen for DemoSat is 1U. In addition, DemoSat has three critical components.
An Electrical Power Subsystem (EPS), consists of solar cells, a battery and a power bus, responsible for supplying electrical power to the onboard components.
An Onboard Computer (OBC) responsible for handling various tasks and functionalities
A radio transceiver (COMM) responsible for uploading command or downloading data.
The DemoSat also equipped with many sensors (camera, GPS, 9-axis Inertial Measurement Unit (IMU) sensor and temperature sensor) as an experiment device for testing data communication between satellite and ground station.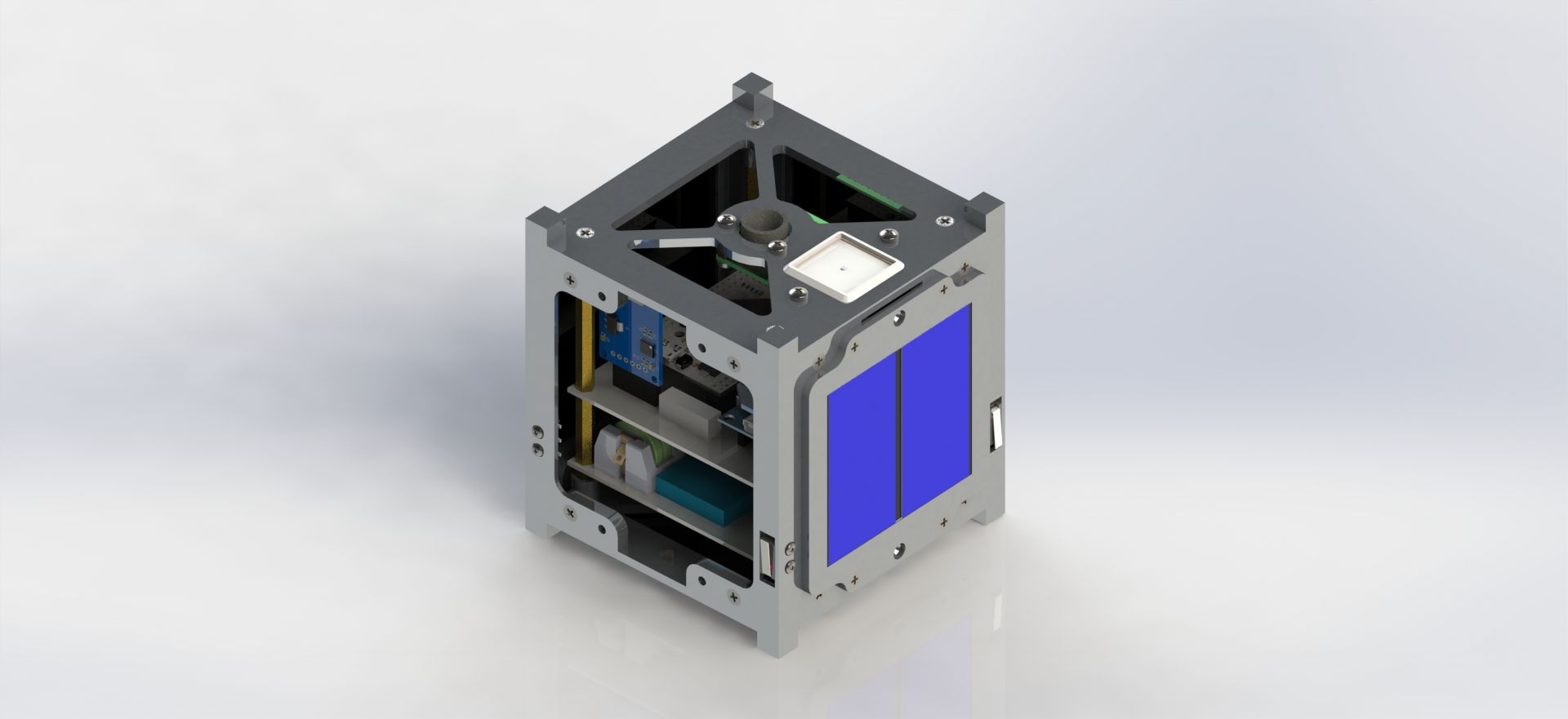 Project Contributors
Project Leader & System Design
- Morokot Sakal (Researcher)

Electrical Power System and PCB Design
- Hokly Sor (4th Year, Department of Electrical and Energy Engineering)

- Dalin Soun (4th Year, Department of Electrical and Energy Engineering)
Structural Design
- Hoksong Tim (Master 2nd Year, Master of Intelligence Mechatronics)
- Borndith Sakal (Bachelor of Mechanical Engineering, National Polytechnic Institute of Cambodia)

Ground Station GUI Design
- Penghuy Srean (5th Year, Department of Industrial and Mechanical Engineering)

Logo Design
- Pechvattana Ly (2nd Year, Department of Industrial and Mechanical Engineering)
- Chanraksmey Lay (2nd Year, Department of Industrial and Mechanical Engineering)
Last Updated: April 20, 2021